© KAAN architecten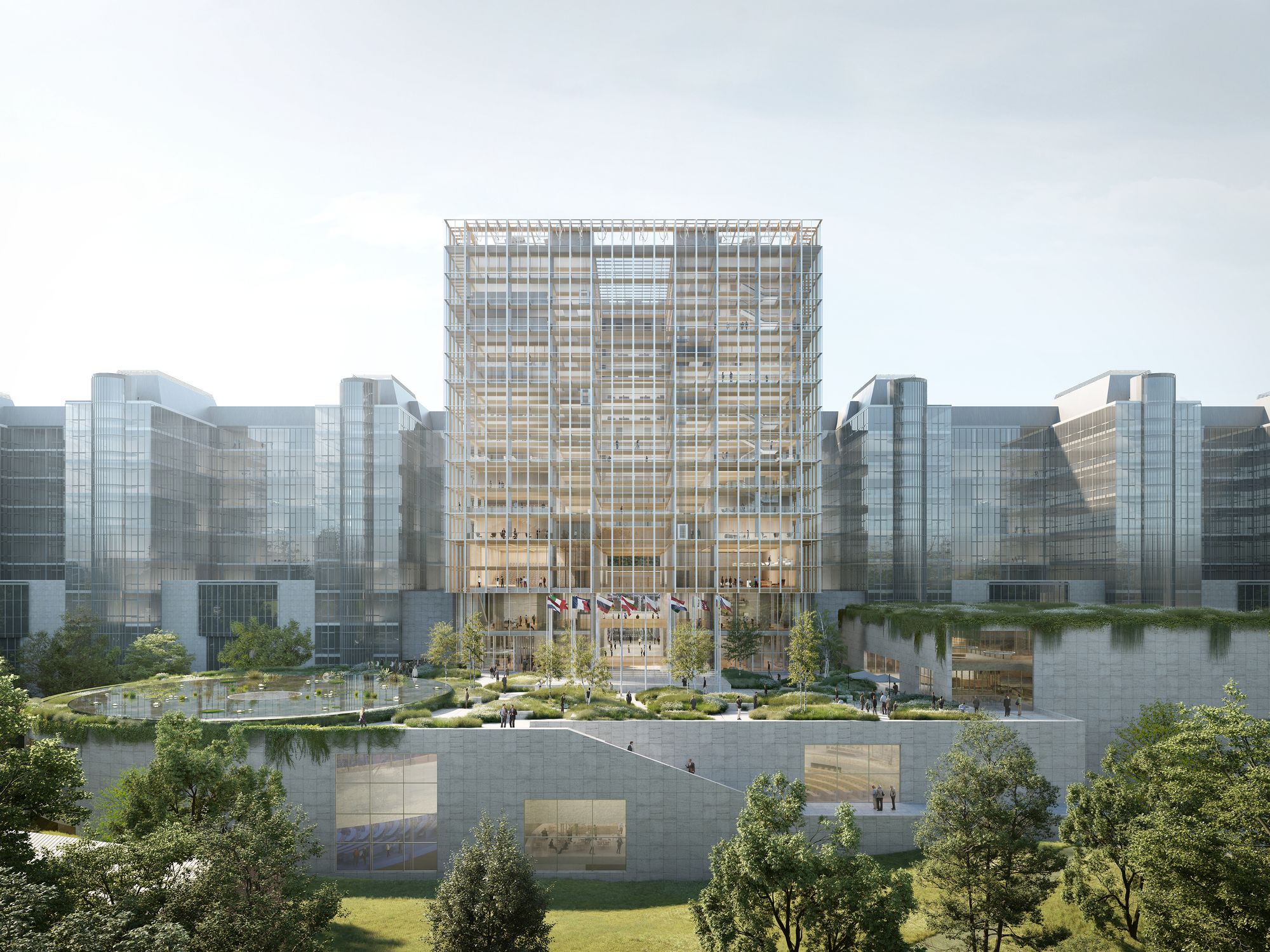 © KAAN architecten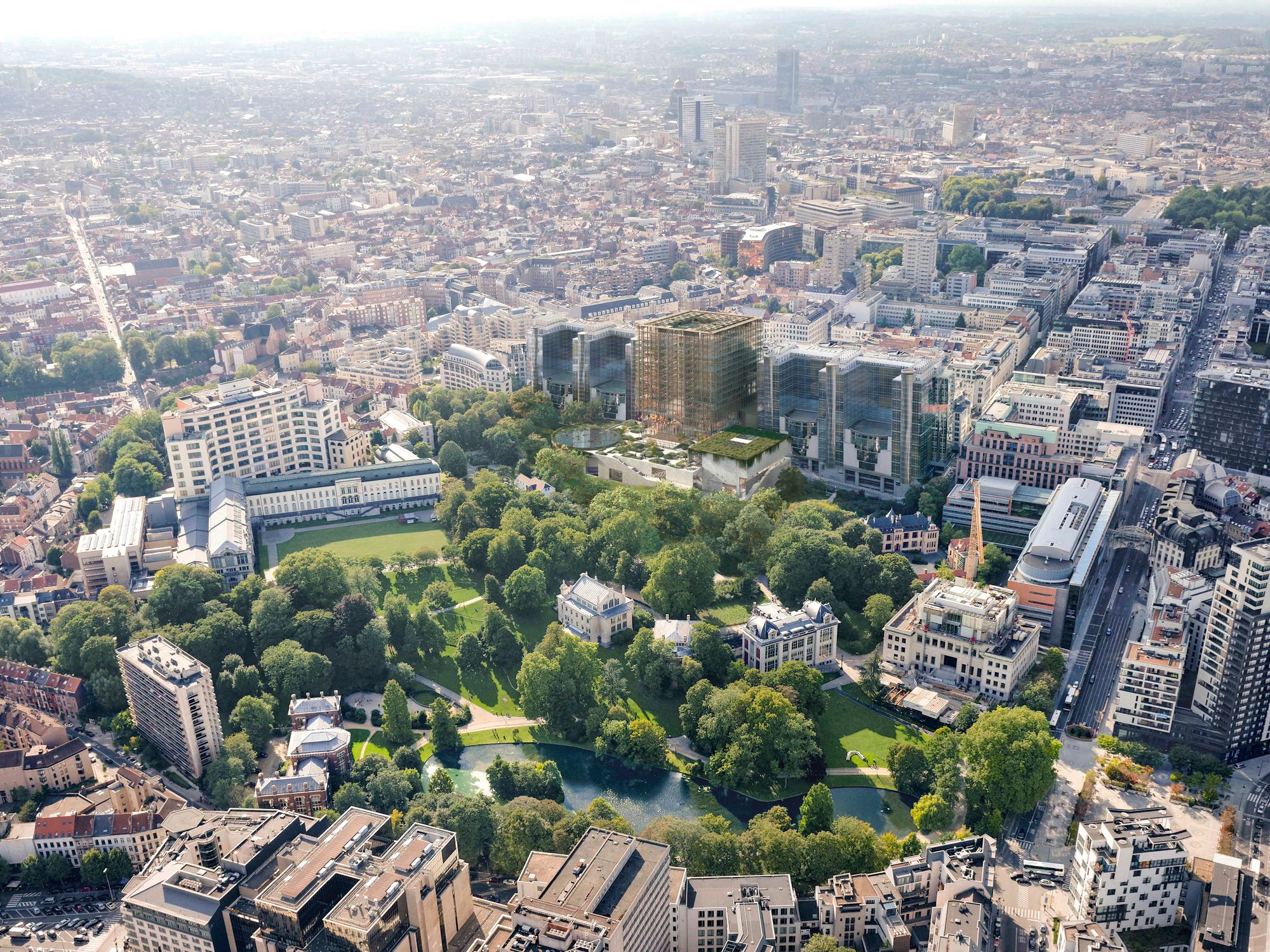 © KAAN architecten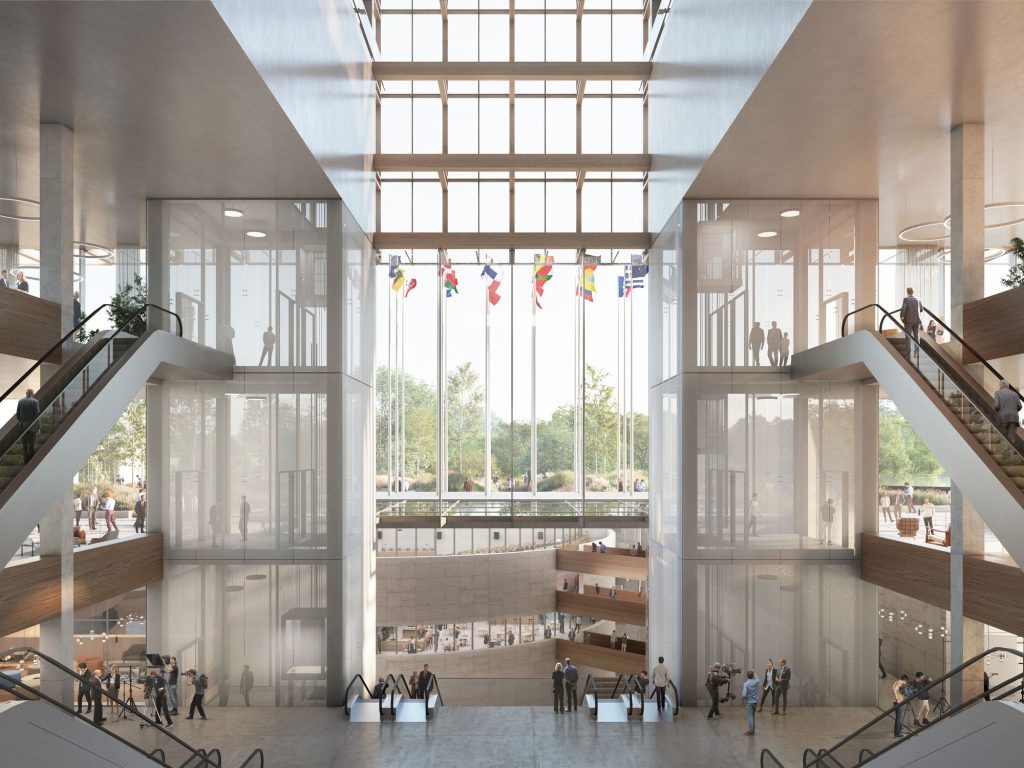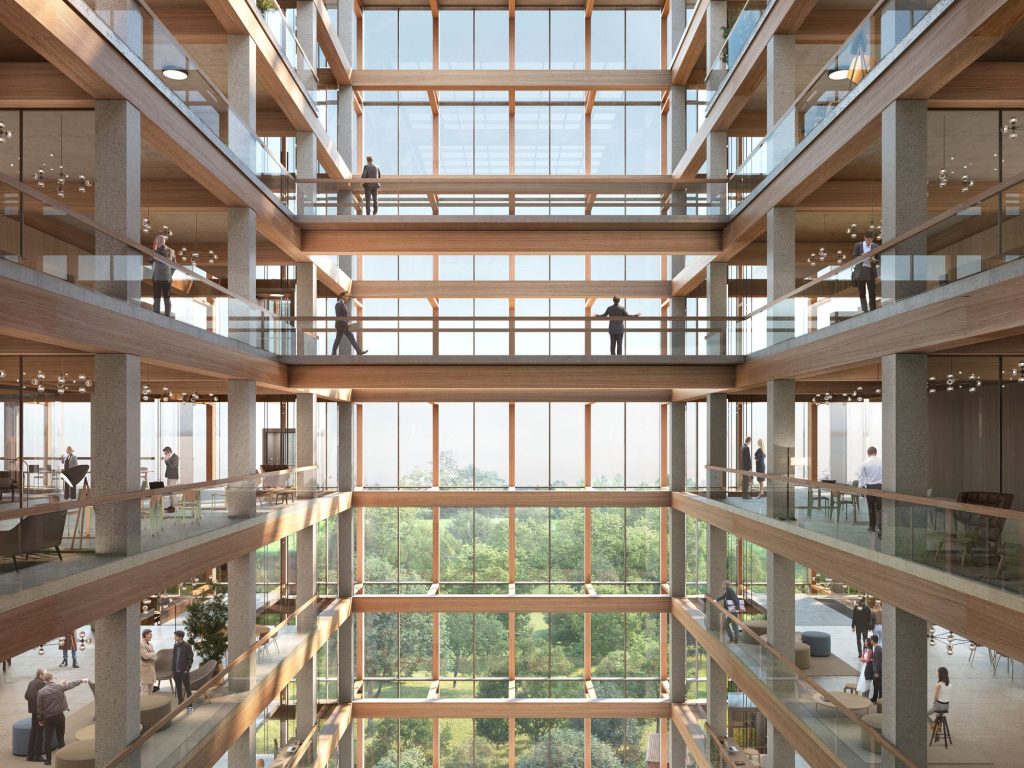 © KAAN architecten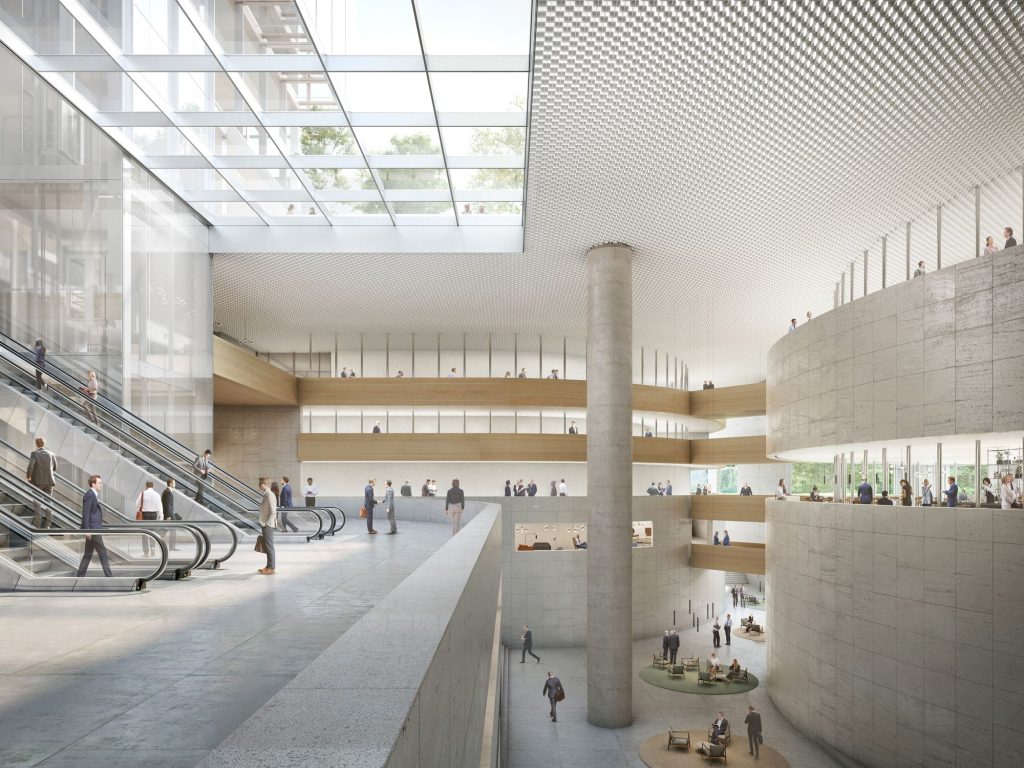 © KAAN architecten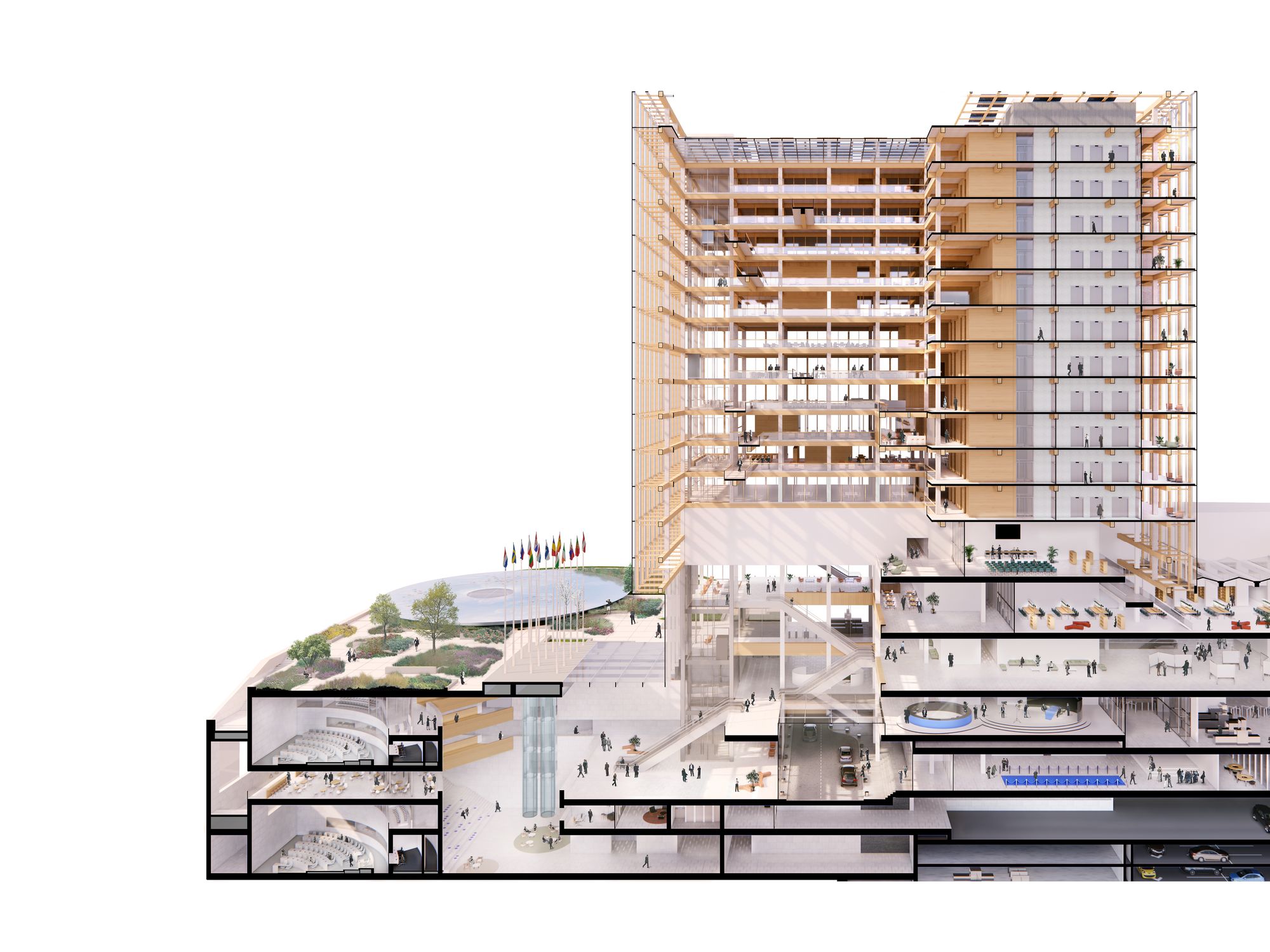 © KAAN architecten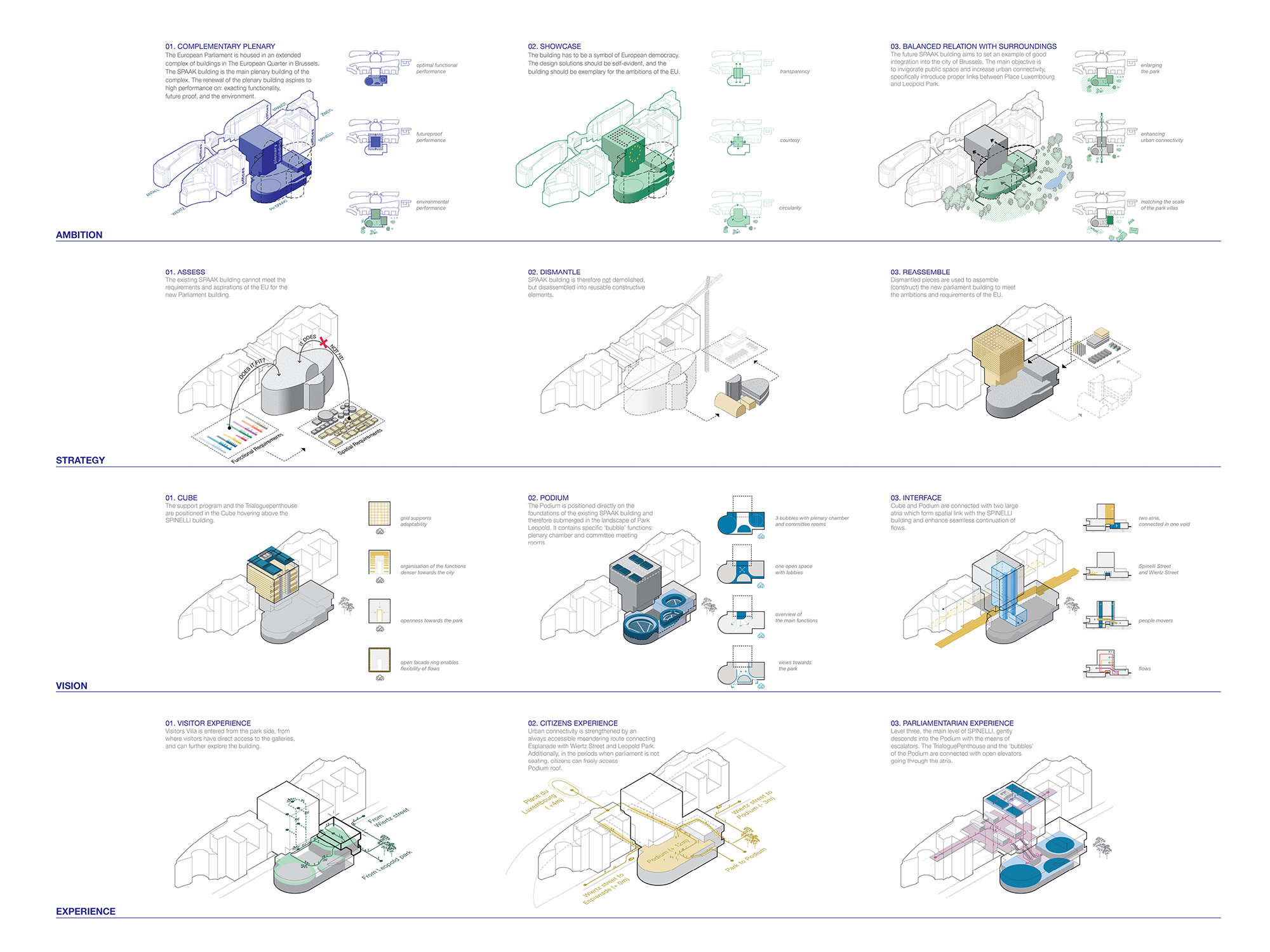 © KAAN architecten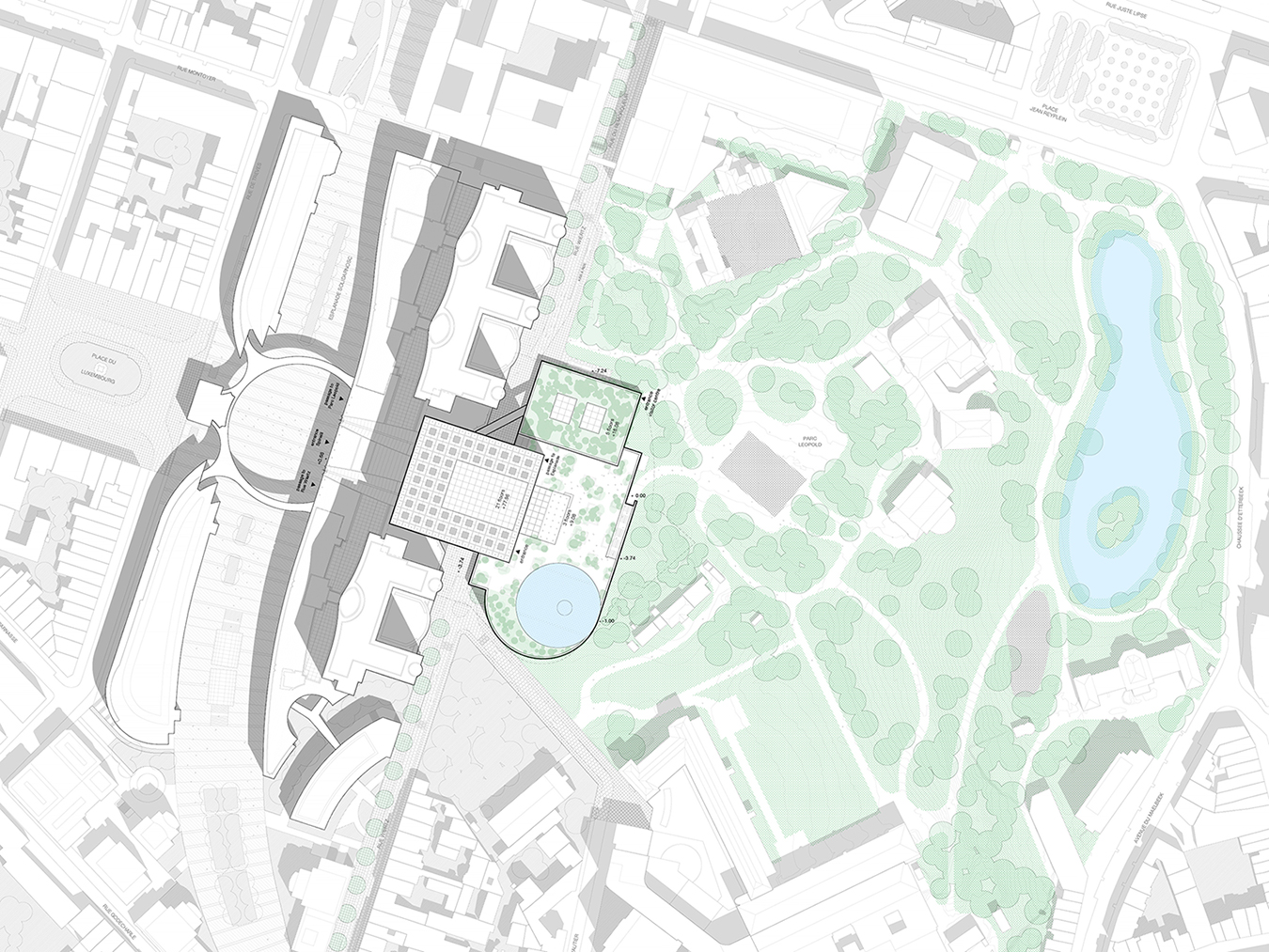 © KAAN architecten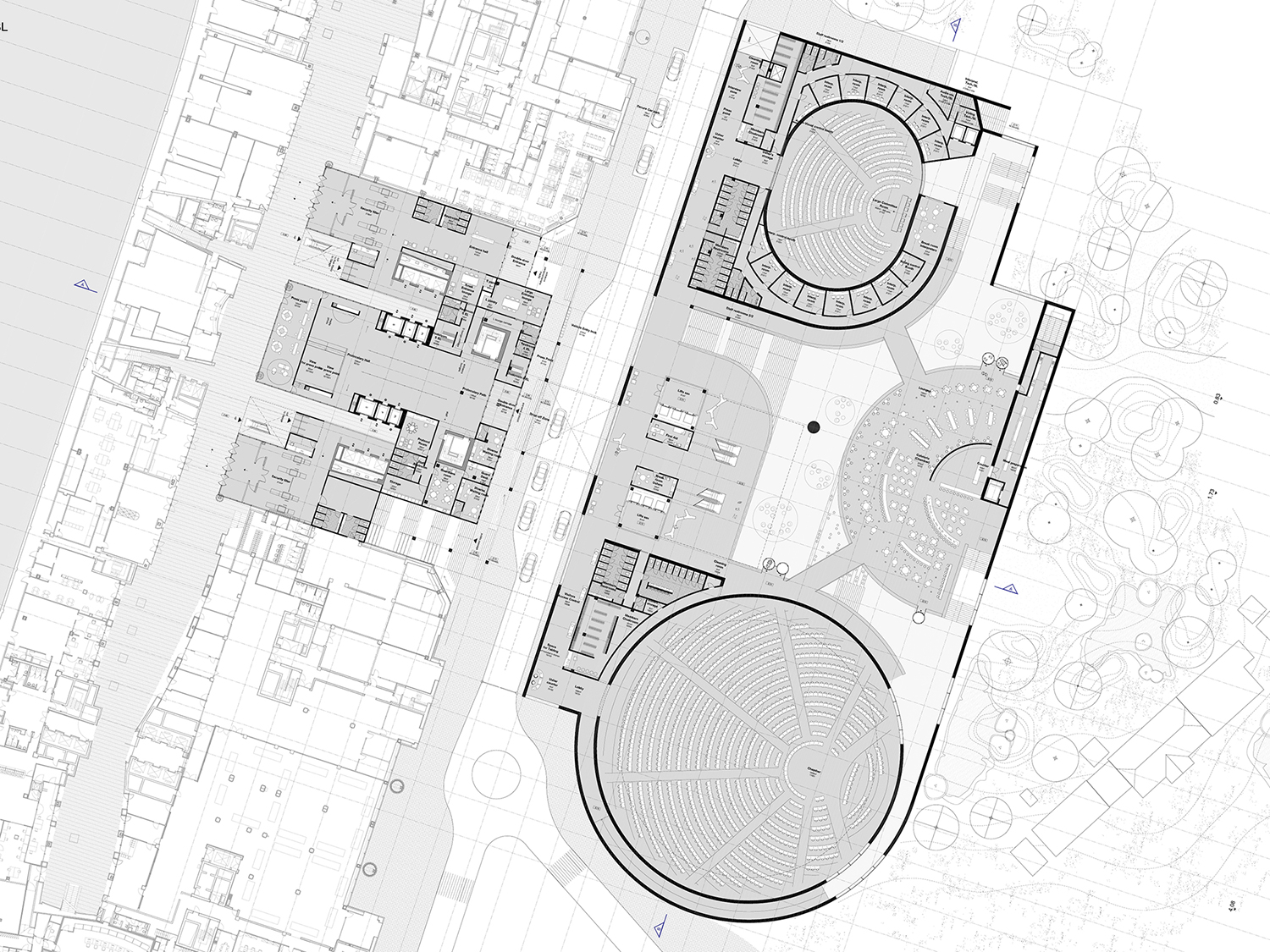 © KAAN architecten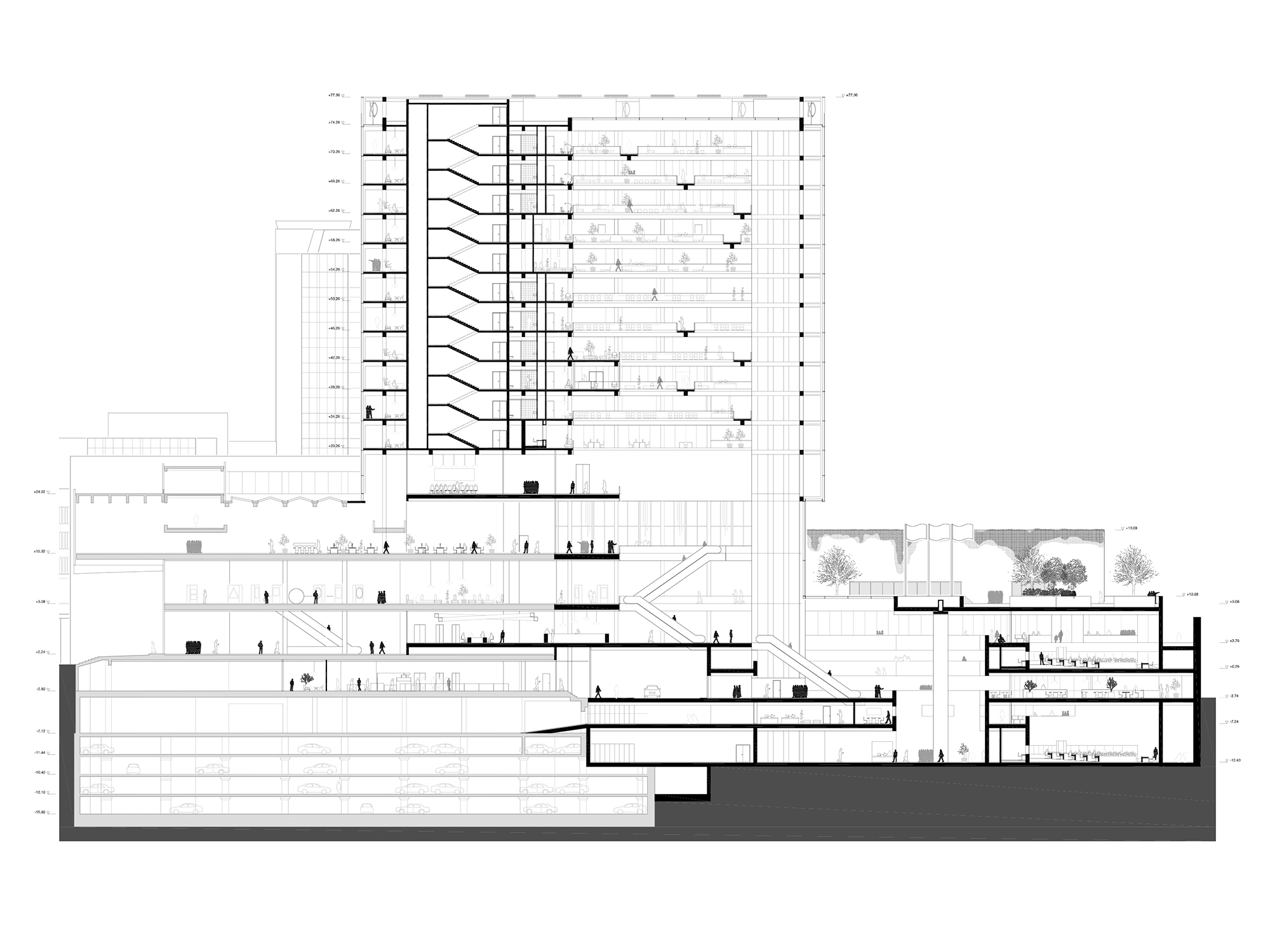 © KAAN architecten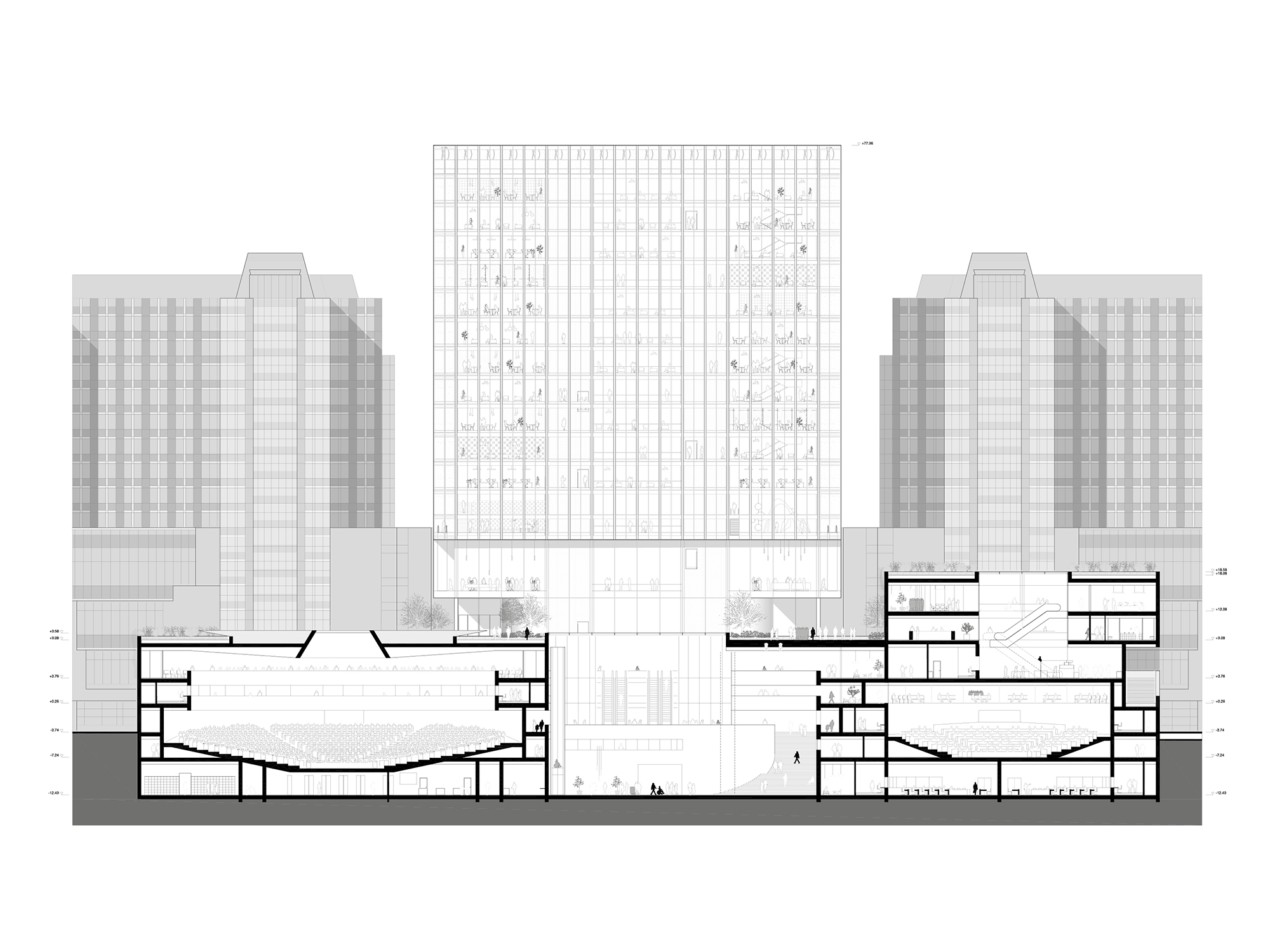 © KAAN architecten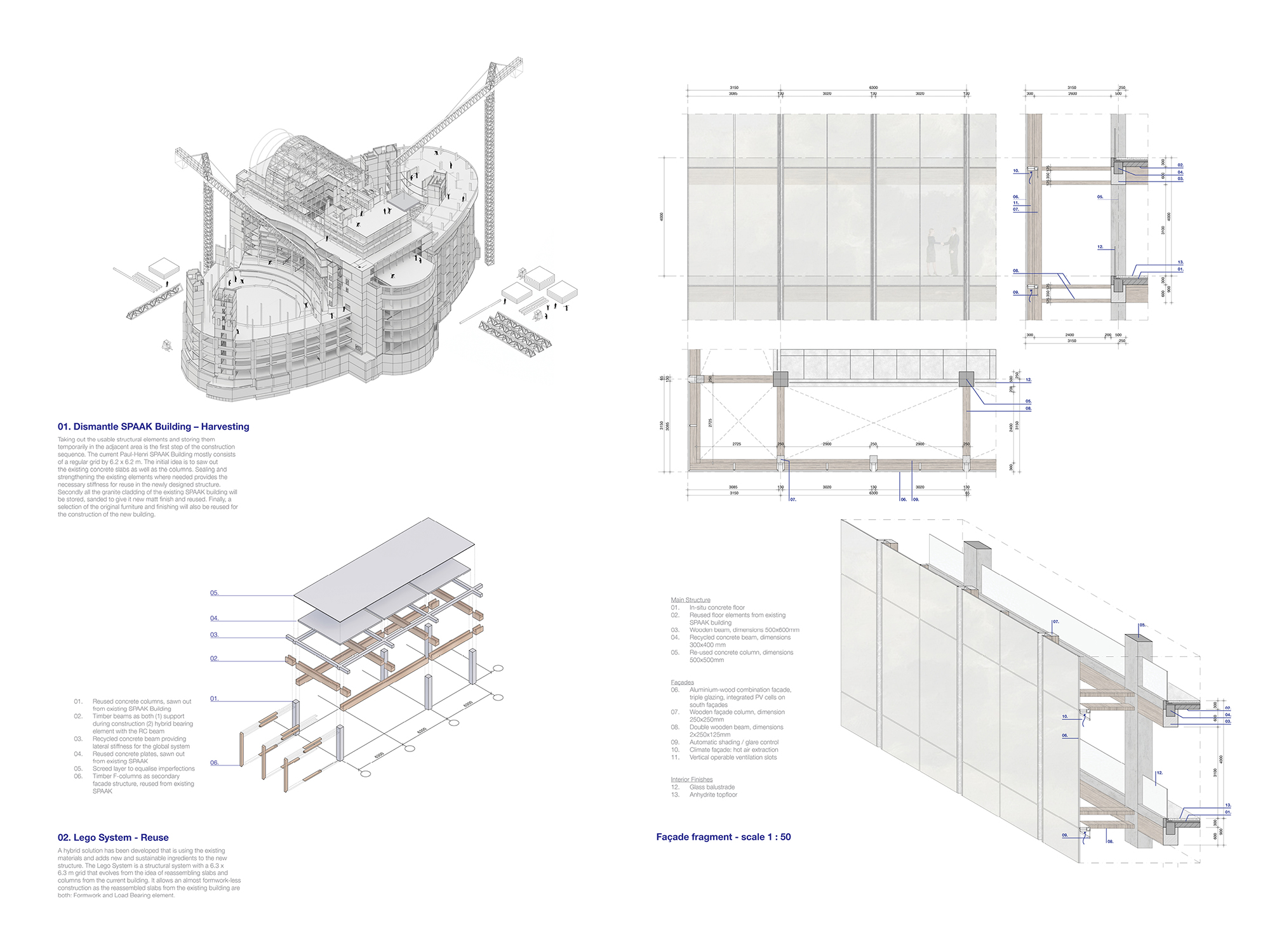 © KAAN architecten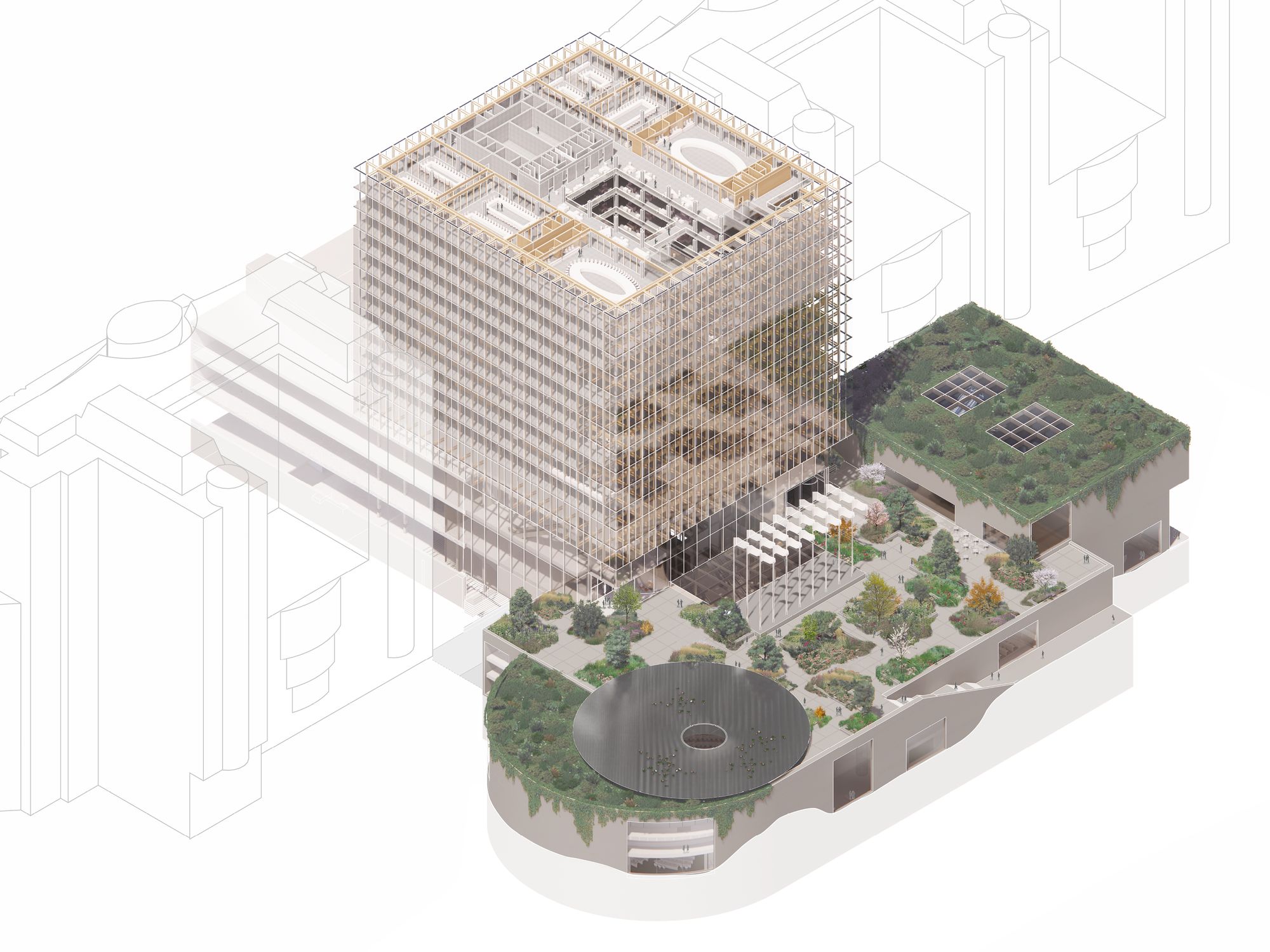 © KAAN architecten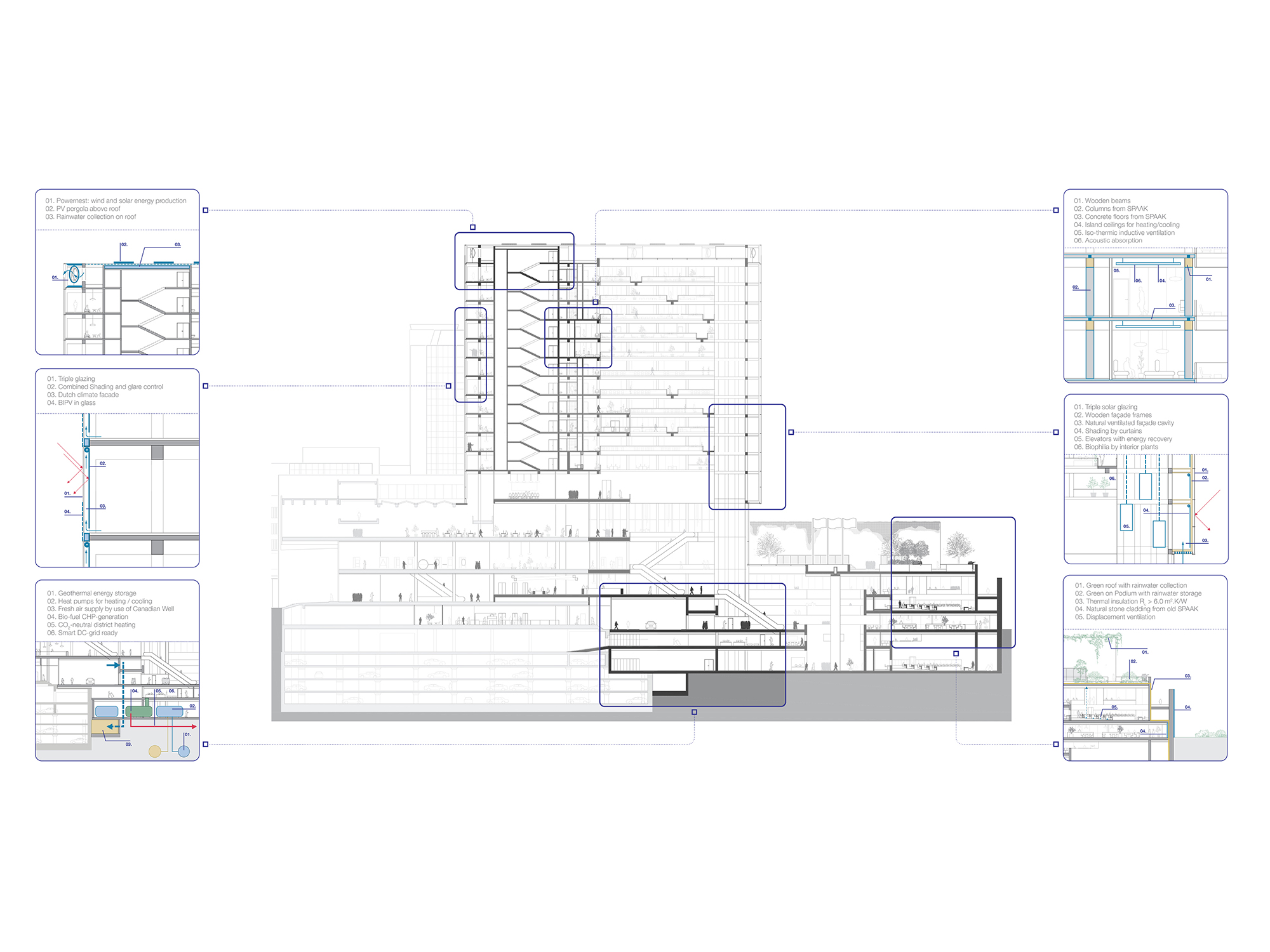 © KAAN architecten
Project: New european parliament building
Location: Brussels, BE
Architects: KAAN architecten
Client: European Parliament
Initiated: 2021
Size: 75 000 sqm
Project Team: Valentina Bencic, Eline Blom, Sebastian van Damme, Christiaan Frankin, Martine Huijsmans, Sophie Ize, Kees Kaan, Yinghao Lin, Marija Mateljan, Theodossis Montarnier, Jennifer Nam, Vincent Panhuysen, Giulia Rapizza, Dikkie Scipio, Hrvoje Smidihen, Joeri Spijkers, Frane Stancic, Jelmer van Zalingen
Photos: Visualizations by Filippo Bolognese
Collaborators: DGMR, SVR Architects, Werner Sobek, Erik Dhont, SWECO Belgium
With a circular design at its core, the new European Parliament complex proposes a careful "deconstruction" of the old Paul-Henri SPAAK building and reusing all the materials that emerge from peeling away the layers.
   The new, reassembled building results in a better spatial composition with improved functionality embodied in two intertwined forms: The Cube and Podium. On the Esplanade Solidarność in Brussels, between Place de Luxembourg and Leopoldpark, a glistening transparent Cube rises from the middle of the long Spinelli Building. Measuring 60 x 60 meters, it is transparent on all sides and supported by a wooden framework that allows the glass facades of all the floors to be entirely see-through.
   The Cube showcases the EP's ambitions for sustainability: the roofline is fitted with custom-made turbines encased by the wooden framework. Whereas the Cube is a workshop, housing all of the additional aspects associated with parliamentary work, the Podium acts as the representative public face, intended for the rituals of the plenary and the five committee chambers. Big windows and the promenade of the plant-enriched Podium look out over Leopoldpark (as does the Cube) with its steep slopes, lush trees, a pond, and a scattering of historic buildings. Public passages run underneath the Cube and over the Podium's accessible roof garden right into the park, enhancing the extroverted and public character of the complex. Take a virtual walk through the project.
 
Source: KAAN architecten
m i l i m e t d e s i g n   –   w h e r e   t h e   c o n v e r g e n c e   o f   u n i q u e   c r e a t i v e s